Park Place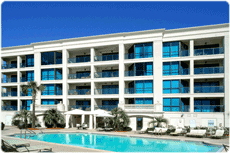 Nourish your love of beauty, surround yourself with nature, and indulge your taste for luxury in the magnificence of Park Place Seagrove. Created especially for a select few, sumptuous and intimate beachfront Florida hideaways are waiting to become your own personal paradise.
Condos for sale
Designed to maximize the experience of the senses and to provide an unparalleled private retreat, the extraordinary Park Place Condos Seagrove Development has rediscovered and redefined the art of refuge. Evoking a soft gentility with great attention to detail, this peaceful haven takes form as an uncrowded, understated sanctuary that's the essence of serenity and peace.
As you approach Park Place 30a dazzles the eye. Eighteen miles of pristine sand, emerald waters, and dune lakes are the backdrop for charming and eclectic South Walton communities like Seaside. Directly overlooking the beach from a 30-foot elevated bluff, Park Place lies in the very heart of magical Seagrove Beach, nestled in a pure, natural, and unspoiled setting.
A winding 200 feet of reserved beachfront property showcases breathtaking views of Gulf waters and white sand. This is just the beginning of heaven at Park Place Condos Seagrove. Renowned architects Bill Williams and Igor Silvestar have taken great care to make this magnificent property a shelter of nurturing tranquility.

The wrought-iron gated entryway is flanked by white stone columns, and the development is bordered by a tall, thick hedge. Hedging is softer and more natural than a wall, yet forms a subtle, natural, and well-defined boundary along the perimeter of the property.

A brick road winds through the development and past the stunning courtyard entrance into a cleverly camouflaged underground parking area. Landscape architect Nimrod W. E. Long III has designed the grounds so that the parking accommodations are almost entirely hidden by foliage.

Spacious, elegant condominiums are accessed by private elevator. Glass-railed balconies offer an unobstructed view of the tropical waters. Every detail of the floor plan has been thoroughly considered by the Park Place Seagrove interior design team with your pleasure in mind.

Sparkling light granites and rich, bold marbles crafted from polished slabs of imported stone are ready to take form as exquisite custom counter tops. A gourmet kitchen holds the finest in professional appliances from Sub-Zero and Wolf, while the decor is perfectly complimented by a selection of lovely European cabinets dressed in exquisite finishes.

Artistic landscaping defines a balanced enclave of palm trees, lush greenery, and open spaces. The development is wrapped in tropical foliage that's perfectly suited to a coastal habitat. In the midst of everything is a sparkling private pool that's inaccessible from the beach.

Flanked by plush, shaded cabanas, the pool overlooks the water but gives a feeling of distance from the shores below. The development is buffered by dune vegetation when viewed from the beach, adding to the aura of privacy and peace.

Offering a sweet escape from life's demands and destined to be one of the most sought-after properties in South Walton, Park Place offers a unique opportunity to become part of the upscale and highly desirable community of splendid Seagrove Beach.
If you're looking for other Seagrove Beach condos for sale, check out our main page.