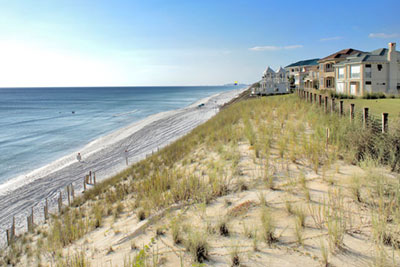 You'll never need to get away from it all when you purchase 30A Homes for sale on the famous 30-A stretch in the Florida panhandle. While living on this 18-mile sweet spot of the Emerald Coast, you'll become intimately acquainted with the area in ways that only a local can be. You'll have endless opportunities to explore every inch of the pristine, gulf-front beaches. If you need a change of pace from the fresh salt-air and white sands, visit one of the numerous fresh-water lakes on the other side of the road. For nature lovers, 30A real estate is truly a dream come true.

Many vacationers visit the 30-A corridor and wish they never had to leave. When you relocate to the area, you'll become part of our relaxed, laid-back community and be glad that you're not one of the unlucky ones that have to pack up and go. Your new home will be a peaceful oasis that allows you to escape from the stresses of ordinary life. From your morning walk on the beach to an evening cocktail while you admire the myriad of colors displayed as the sun sets over the calm gulf waters, you'll find a peaceful atmosphere that you never imagined could really exist.

From luxury homes to condominiums, We can assist you with your transition to a new life in a tropical paradise. Depending on your needs, we have a wide selection of gulf-front, bay-front, or lake-front homes for sale. If you would like to build your new home from the foundation up, our agents can also show you numerous pieces of available property. Our homes can meet your every need in a new beach home.
Properties along the beaches of South Walton along 30a are often referred to as Santa Rosa Beach real estate or Seaside real estate. Santa Rosa Beach has a history that dates back to 1910. Seaside was the beginning of master planned communities along 30a. Over time the area has continued to flourish into the diverse group of communities that exists today.
Call us today to begin looking for your dream home. There are dedicated pages for each of the beautiful communities that make up this real estate area. We have 30a homes and condos for sale in the fine communities of: