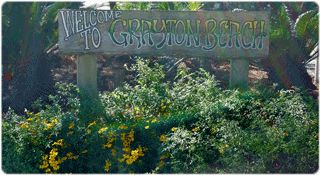 Grayton Beach real estate offers some of the best home choices of the entire Florida coast. Grayton Beach benefits from the idyllic Gulf of Mexico and Grayton Beach State Park. These beautiful natural wonders have attracted individuals from all walks of life, making the Grayton Beach community eclectic and welcoming. The downtown features quaint shopping, quality eateries, and a multitude of unique art. The beach is also impressive, and it is popular for walking, swimming, playing, and more. There are various trails in the area, some of which explore the sand dunes.
With so much to experience, it is no wonder that Grayton Beach homes for sale reflect properties of all types and prices, many with a distinctive flair that is hard to match. From modern beach getaways to historic beach cottages, there are homes to fit any preference. Most properties feature well-developed foliage, with an impressive number of old oak trees providing shade throughout town.

Choosing Grayton Beach real estate is a smart way to enjoy all the beach has to offer without the fuss of a tourist trap. The streets of Grayton Beach are as welcoming now as they were a century ago when the town was founded. So for those looking not just for a beach home, but rather a beach lifestyle, Grayton Beach homes for sale might just be for you.
Map of Grayton Beach