Changes That Will Effect Your Closing Date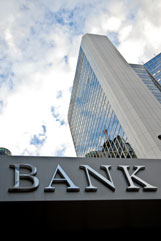 TILA-RESPA Changes
For years beyond reckoning, it seemed like title companies and lenders would always put off preparing for closing until the last possible minute, making it common for buyers and sellers to see their closing HUD and paperwork for the first time the day of closing. Compounding the problem, few agents ever insisted on their customers seeing their closing HUD before the day of closing. That's why I have always insisted on all of my clients getting this vital information ahead of time, and have even delayed closings when my customers failed to get their HUD and other closing documents in advance. Thankfully, the law now states that every customer will receive their final HUD paperwork three business days or more before final closing. I strongly feel that this is a benefit to the customers that has been long overdue.
What just changed
The Consumer Financial Protection Bureau (CFPB) has now implemented the new TILA-RESPA Integrated Disclosure (TRID), which consists of two forms: the Closing Disclosure form and the Loan Estimate form.
What does this mean to you
The new changes took place starting on October 3, 2015. From that date forward, the new changes will apply on any loans you may receive for property you wish to buy.
The Loan Estimate Form
Despite the new name, the Loan Estimate Form is pretty much the same as the old GFE (Good Faith Estimate) that is used by banks. If you're already familiar with the GFE, it is unlikely that you will see any difference in the new version of the form.
Closing Disclosure Form
The Closing Disclosure Form is a big improvement. It is now law for buyers and sellers to see the final HUD three business days before closing.
What you are likely to see happen in closings for the next 60 days
As the new regulations get implemented, there will be some disruptions in closing, and some dates may have to be pushed back 4-10 days.
What you are likely to see happen after our first 60 days
The situation will soon normalize, and closings will occur without delay.