August Condo Sales Update for 30A
During the second quarter, Gulf Front Condo prices continued to rise. As of now, sales volumes are trailing the numbers that we saw in 2015, but they are in line with 2013's activity levels. This article provides a snapshot of average price and sales volume on condos that are south of 30A. We will also be showing examples of individual sales for three similar condominiums.
30A Condo Sales History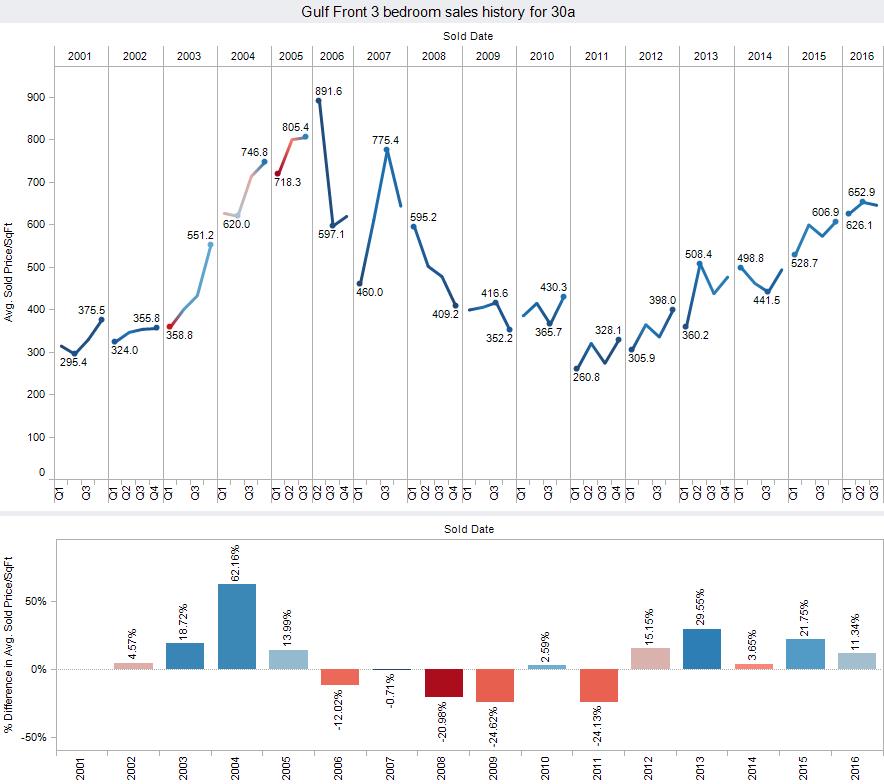 The 11% we are up year to date is in line with the price increases we saw last year.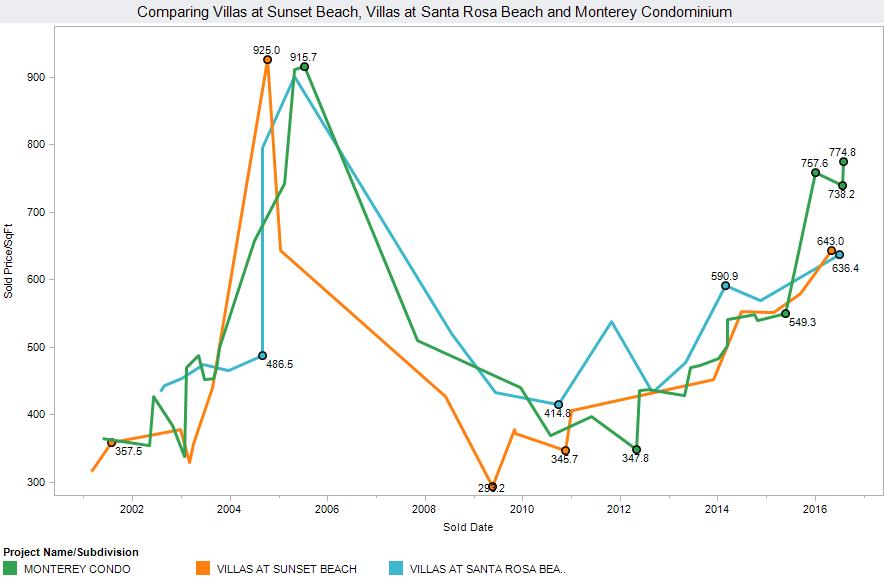 This graph shows three similar buildings in different areas of 30A. These condominiums share the same builder. Because of this, they exhibit similar floor plans and styling. Villas at Sunset Beach is located along the east end of 30A, and it is across from Seacrest Beach. Monterey is to the west in Seacrest while Villas at Santa Rosa Beach is on the west end of 30A. It is across from Gulf Place.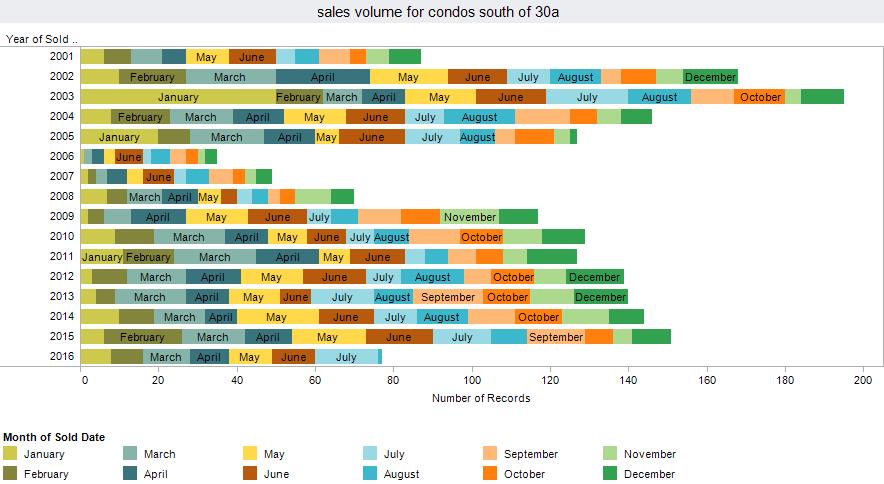 We have seen sales volume increases for eight out of the last nine years. It is difficult to predict where sales volumes will end up in any given year. This year's sales volume is similar to what we were seeing in 2013.
Have We Come Too Far Too Fast?
We have heard this question a lot the past three years. It is a fair question and we tried to look objectively at this market. Everything we see points to a balance between supply and demand. This past May we took an in depth look at this. In our May Condo Sales Update for 30A, we explored the differences between the current 30A market and the one in 2004. We hope you find this information helpful.